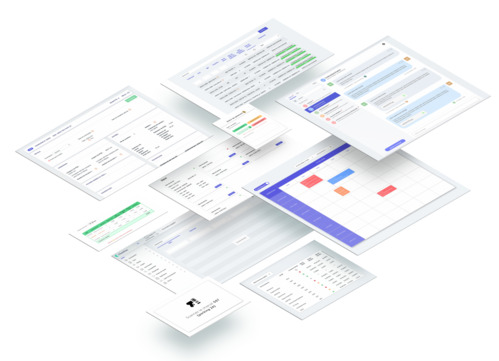 Managing and optimizing your production
Moving to Industry 4.0
Drive all your plant with our CAPE (Computer-aided production engineering). Control your entire production chain, manufacturing costs, technical data, the traceability of your raw materials, production monitoring up to quality validation. You manage your plant from the receipt of the figures, through manufacturing to the delivery of orders to your customers.
Hiventive digitizes your production and connects your business to your ecosystem. Your operators are informed in 1 click of the tasks to be performed. Your production machines are integrated into our GPAO. You negotiate with your suppliers and compare their proposals from our solution.
Scheduling dedicated to the business industry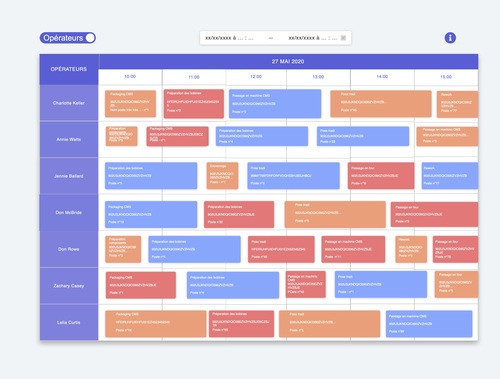 You plan your production over several weeks and can integrate last-minute manufacturing. You gain flexibility in the order management of your most demanding customers. In our Manufacturing Range Manager, you list your development phases for each type of project. You can inform the level, skills and availability of your operators. You can list workstations and associate them with capabilities. The distribution of tasks will be optimized according to these criteria.
As soon as a OF (Manufacturing Order) is launched, your
schedule will be automatically updated
. By identifying themselves to a position, operators will become aware of the tasks to be performed. The schedule is updated in real time and communicated to your operators. Bottlenecks are detected upstream to improve manufacturing processes. Hiventive is in charge of planning the manufacturing orders.
Streamline your inventory and traceability of your raw materials
You maintain total control over your inventory. You can see its value, view dormant inventory, and have a clear view of the overall condition of your warehouse. Apply the inventory management method adapted to your strategy: FIFO (First In First Out), LIFO (Last In First Out), or EOQ (Economic Order Quantity).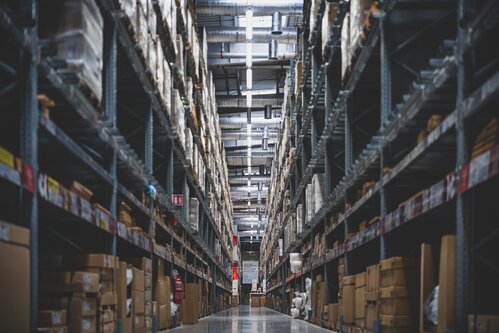 Your customers are in demanding sectors and demand
strong traceability of raw materials
. This traceability is managed by batch or serial number so that production reports can mention precisely the use and history of each electronic component or PCB (Printed Circuit Board). You can locate your raw materials at any time in your factory.
The inventory function will allow you to constantly monitor the status of your inventory. You will easily detect anomalies (losses, theft, perishable materials).
Connect your machines to your factory
By integrating your production machines with your production management tool, you automate many processes. We develop interfaces to make communicate your machines to our CAM solution. For example, we can implement a waste detection system to identify electronic components that are subject to non-conformities. This data may be used by purchasing services or methods.
Hiventive adapts to your needs and provides you with its expertise to integrate your production machines into your
ERP
or
GPAO
.
Our solution fits into your environment
We can connect our solutions to your GPAO and ERP to enjoy a complete experience. Hiventive supports you in the integration of our solution into the environment of your EMS (Electronical Manufacturing Services).
Check out our supply and purchase solution as well as our pricing solution !