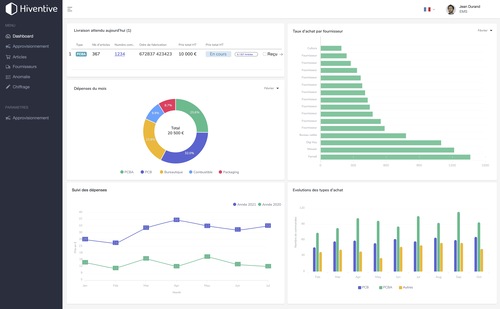 Automate your purchases and manage your purchases
Our solution makes everyday life easier for electronics manufacturers
We support the purchasing teams in the process of costing their customers' projects. You can automatically encrypt a BOM (Bill Of Material) at the suppliers connected to our solution. The negotiation of several raw material lines (electronic components, printed circuits) with your suppliers is facilitated. The data collected on the performance of your suppliers will help you in the implementation of your purchasing strategy.
The procurement process for raw materials can also be automated. They are adapted to the business industry through customer project management. You have real-time tracking of the progress of deliveries. Your business becomes more responsive to start manufacturing and deliver your customers' products.
Negotiate effectively year-round
We support EMS (Electronics Manufacturing Services) in the process of negotiating raw materials. We reduce the amount of time spent in encrypting and simplify trading with your suppliers. With our RFQ (Request For Quotation) systems, you can standardize your consultation process. Our RFQ system is valid for electronic components and PCBs (printed circuit boards).
Your suppliers' responses are ranked and you just have to choose the best proposal. You challengez throughout the year your suppliers in order to achieve your cost reduction goals. You will be able to spend time looking for new innovations to take advantage of new market technologies.
Automate your procurement and procurement processes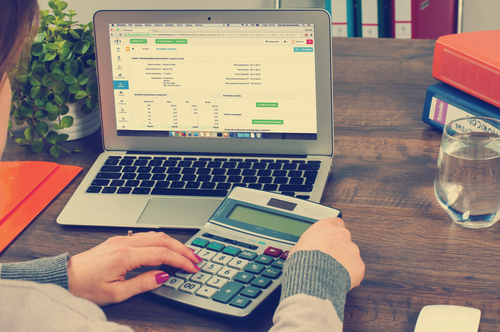 By integrating your suppliers into our solution, we find automatically theoffers the most suitable for each raw material. We take into account collocated prices, delivery times, available stocks as well as MOQ (Minimum Order Quantity) in order to offer you the best solution. With the integration of your CAM (Computer Assisted Production Management) tool, our solution streamlines your inventory.
Our solution integrates Digi-Key, Farnell, Mouser, RS Components,and Safe-PCB. Distributors Arrow, Avnet, TME et Future Electronics are coming very soon!
Procurement can be managed by client project. We group items by suppliers to simplify ordering. Thanks to the tracking number, you can track your orders in real time. Delivery delays are detected so that you can keep production informed. If you integrate our GPAO or your ERP, production will automatically be informed that manufacturing can start.
Drive your buying strategy with a 360° view of your suppliers
The centralization of data is an important issue in assessing supplier performance. The data collected on the analysis of RFQ performance, the multi-criteria evaluation of suppliers and the management of non-conformities will bring you a 360° vision. These evaluations will help you define and plan your purchasing strategy. You will save time by consolidating your relationships with the most efficient suppliers.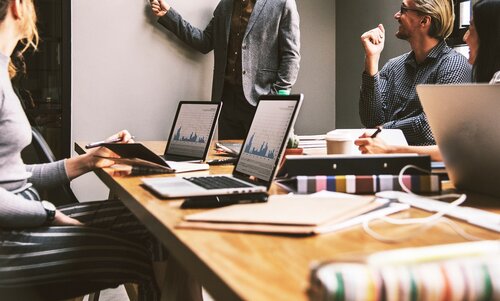 Our solution fits into your environment
We can integrate our solution with your PIM and ERP to provide a complete experience. Our supply solution can be connected to your stock management tool, your CRM or also to your billing.